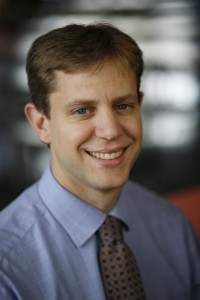 It is hard to believe that 2012 has come and gone.  Time flies at Bottom Line, especially at the end of the year when high school students are scrambling to send off their college applications and colleges students are wrapping up the fall semester and waiting anxiously for their grades.
I am pleased to say that in 2012, Bottom Line did our part to jumpstart the economy, adding 12 new full-time staff positions and producing 120 new college graduates. Some of the year's other highlights include:
We launched our national support office and began to look at additional expansion opportunities.
Our New York office doubled in size from 4 to 8 staff and served more than 300 students in just our second year.
In September we kicked off a $5 million growth campaign in Boston and announced a $2.5 million dollar gift from the Grand Circle Foundation. Inside of 5 years, we expect to reach virtually every eligible high school and college student in Dorchester, Mattapan and Roxbury and provide them with Bottom Line's one-on-one support.
We continued to refine our College Success program model and curriculum to ensure the highest level effectiveness and lead the national dialogue.
At Bottom Line, every year has been bigger and better than the last and we expect this to be true again in 2013.
Our NY office will once again double in size – growing from 8 to 16 employees.
We plan to open a second Boston location in Dorchester, MA to make it even more convenient for all Boston students who want access to our support.
We expect at least 160 new college graduates by Summer 2013.
As the year winds down, with few exceptions, we see very little movement on the national scene that would make our work unnecessary.  While there is constant rhetoric about making college accessible and affordable and ensuring more students graduate, the systems that surround higher education are very slow to change.  College costs continue to rise, student to counselor ratios remain ridiculously high and colleges rarely recognize that that the bureaucracies they have in place don't yet serve the first-generation, low-income students who they enroll.
So Bottom Line must grow- we must continue to be available to serve the students who need us, and we must spread the word that there is another way.  High-quality, relationship-based advising can steer disadvantaged students towards the finish line and help build their impoverished communities that are so desperate for our help.
– Greg Johnson
CEO, Bottom Line