Below is the incredible story of Bottom Line Worcester Access student, Geury.
Geury is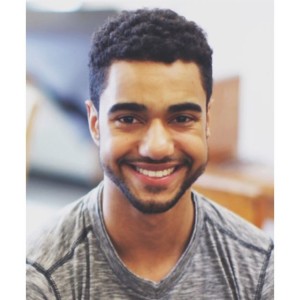 a student at Boston Latin Academy. He has interned in the chambers of a federal judge and has used his free time to take advanced writing and mathematical college courses, in preparation for college. Geury is looking forward to expanding his academic horizon in the field of philosophy at Boston College, Brandeis University, Suffolk University, or Bowdoin College. Read Geury's college essay below!
—
As I completed reading my first "academic novel," my mother sat next to me. I began to grow accustomed to the convoluted words and the multi-clause sentences. Once I turned to the final page and read the final word, I looked into my mother's eyes. She cried. With the single tear falling down her left eye, I instantly realized that in my academic journey my mother would be in the passenger seat. A few months later, it was my thirteenth birthday. On the same day, the 18th of January in 2010, I had my last conversation with my biological father.
I do not know my biological father very well. When he learned of my mother's unanticipated pregnancy, he slowly moved out of my life—constructing an unbreakable distance from my mother and me. From the instant I inhaled oxygen, he was not around. Although many may believe that a life without a father is missing a vital component, I accepted my father's absence as the status quo. I neither felt melancholy toward him nor euphoria. I just chose to dismiss his significance in my life.
My situation was common. Many of my friends were fatherless. Because of this, and only because of this, they felt apoplectic. This absence led them to seek conscious-altering alternatives. Needless to say, these alternatives did not include reading—an alternative that I consider to be conscious-altering enough, since, as a reader, I am exposed to a complexity and diversity of consciousness. Unlike my friends, I took the absence of my father as a bitter blessing. Because of my father's absence, I wasn't exposed to the common, reprehensible male view of resolving altercations physically—a view that can be extracted from my biological father. There was, and is, no indignation for him.
I am satisfied with the void in my life. Based on my experience with cousins, grandfathers, and uncles, primitive ideologies are prevalent within older, undereducated men in my culture. These are men that think the only way to live a lucrative life is by having a ninety-five mile per hour fastball. As a child, I was exposed, just as many children of color are, to different kinds of drug addicts and violent criminals making the worst choices: killing for small, insignificant altercations and constantly changing their consciousness to experience what can only be characterized by them as a good time. Oddly enough, from observing these negative decisions made by people all around me—and thanks to my mother's guidance—I became educated on how to live a fulfilling life.
I learned from my mother, and her struggle with true poverty. This poverty is unequivocally incomparable to my current, menial poverty. My mother's economic devastation wasn't characterized by not having enough money to buy the new Air-Jordans; instead, my mother could not eat on a daily basis. She found herself wearing the same clothes, which were torn to pieces and were stained and had a peculiar smell that arose from a combination of perfume and sweat. But my mother was still content with her decision to emigrate from her home, the Dominican Republic, and come to this prosperous, luminous country, the United States. She was content because she hoped her children would become prosperous and, ultimately, luminous, in their own way.
I know that I will exceed my mother's expectations. I will learn more than she can fathom; I will diversify my intellectual intake; I will develop my writing. The only reason why I will be able to do this is because she is beside me. I love her strength and beauty because she has never pushed me, but has only supported me. She is, indeed, the passenger and I am the driver.
-Written by Bottom Line Access student, Geury