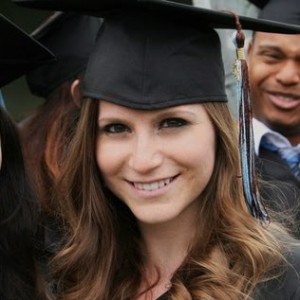 Mirjola Adhami is a consultant at Sun Life Financial in their Rotational Leadership Development Program. Mirjola is in her third rotation at Sun Life, having worked in HR as a recruiter, in sales as a distribution consultant, and now in investments.
Mirjola came to Bottom Line from Another Course to College High School. Bottom Line helped her GET IN to Tufts, GRADUATE debt- free by connecting her to scholarship programs, and GO FAR by introducing her to Bottom Line partner, Sun Life Financial.
Eleven years ago, Mirjola moved to the United States from Albania with her family. She moved here with very little knowledge about American life, but found plenty of support from some very special people and organizations, one of which was Bottom Line.
High School: Another Course to College
College: Tufts University
Graduation Year: 2011
Job: Sun Life Financial, Rotational Consultant
Bottom Line Memory: Selectively picking and eating jolly ranchers by the front desk.
If I could send a care package, I'd fill it with: Almonds, peanuts (yay healthy snacks!), Purell, post-its and stress balls (for finals!).
Why I stay involved with Bottom Line: I cannot talk about my success and achievements without talking about Bottom Line. The only way I can thank Bottom Line is by staying involved and helping other students succeed.
People would be surprised to learn that I used to: listen to the BBC to learn English when I was growing up in Albania.
The BEST part of being a college graduate is: a) you make money, b) you are in the privileged minority of college graduates – use it!
The HARDEST part about being a college graduate is: Not having as much free time to focus on activities that interest you outside of work.
Join me in supporting Bottom Line by assembling care packages at the Bottom Line office and by making a financial contribution to Bottom Line. Remember to have your donations matched by your company!