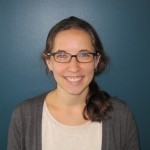 Supporting students through the financial aid process has always been an integral part of Bottom Line's services. Each January and February, counselors are busy meeting with students to submit their FAFSAs (Free Application for Federal Student Aid) and CSS Profiles, and sometimes additional verification materials to make sure that they secure financial aid awards from their schools.
Here in New York, though, things look a little different. There's a state-wide college access program in which all public colleges and many private colleges participate, collectively referred to as "Opportunity Programs." The program was developed by the state legislature in the 1960s to provide access to higher education for the "educationally and economically disadvantaged" students in New York State. The great news is that this gives many Bottom Line students the chance to be admitted to colleges where they otherwise might not get accepted to because of grades and test scores.
The other part of this process, however, is that before students can officially be admitted to one of these Opportunity Programs, they must provide financial verification to prove that they are in fact "economically disadvantaged." For some students, this process is pretty straightforward. They get their parents' tax forms, fill out some paperwork, and send them off.
However, for those of our students who have more complicated family situations or whose parents receive public benefits, verifying family income becomes a much more complex process. We are coaching students to compile a whole host of financial documents that they have never heard of before. We are tracking down 1099s and W-2s from agencies and employers; we are helping students find a notary to sign their non-tax filer form; we are on the phone with families to compile all sorts of legal and financial documents.  Plus, spaces in these Opportunity Programs fill up on first-come, first-serve basis, so time is of the essence.
Financial aid can often be a frustrating and time-consuming process.  More importantly, financial aid is a critical piece of our students' future success.  When all the pieces come together after a lot of hard work, it is fulfilling to see students get accepted to great colleges and receive the financial aid they deserve.
– Deborah Steinberg
Bottom Line Counselor
New York